Valmaggiore
---
Roero DOCG is the highest expression of Nebbiolo grown on the left bank of the Tanaro river. Controlled and guaranteed designation of origin, recognized since 2004, which becomes ground as a rising star year after year between the two greatest incarnations of Nebbiolo in the southern Piedmont wine area: Barolo and Barbaresco.
This Roero Riserva carries with it the name of the additional geographical mention (MeGA) of Valmaggiore in the municipality of Vezza d'Alba, probably the most famous cru of the left Tanaro, historically, precisely for the cultivation of this noble grape.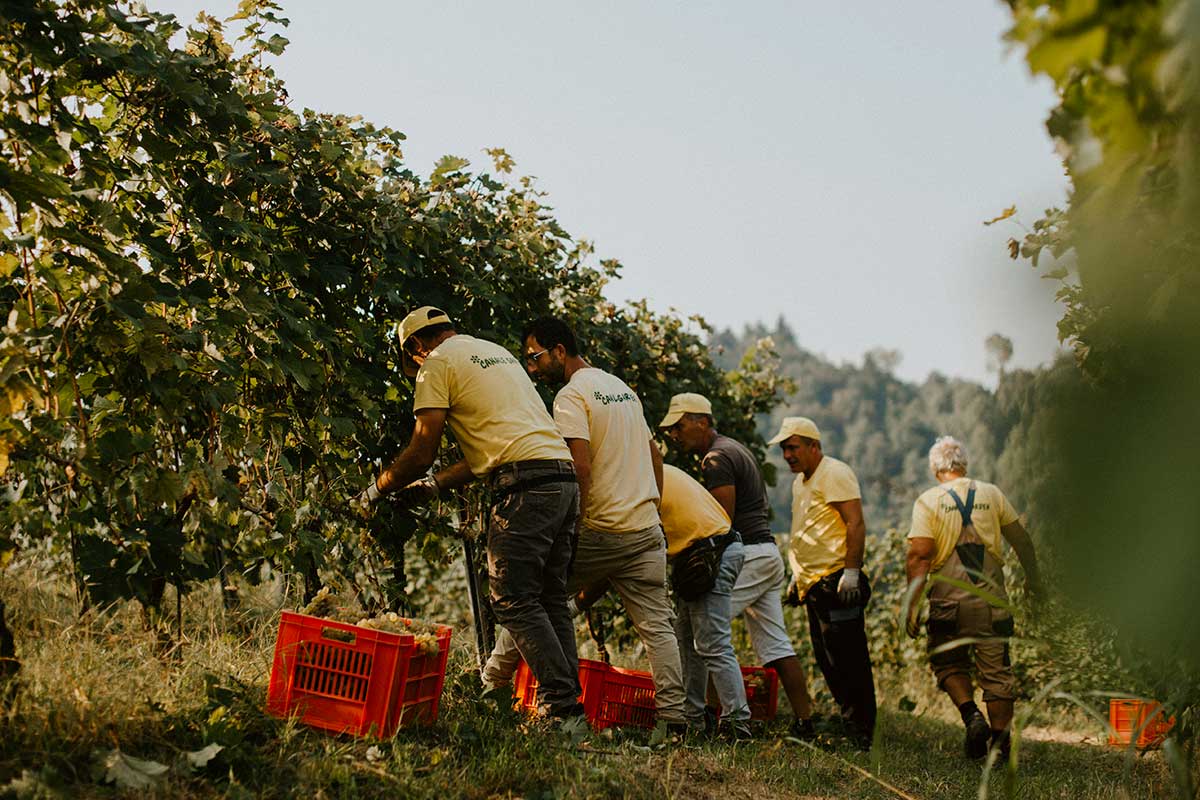 The harvest of the grapes destined to give life to the label of our Valmaggiore, Roero Riserva takes place towards the end of October, when the grape is at the peak of its concentration of sugars and organic substances. The wine in fermentation is left to macerate in contact with the skins for two weeks with frequent pumping over. After racking, the wine rests for a few months in steel tanks before being moved to 2000-liter Slavonian oak barrels. The aging period in wood is 30 months. This period elevates and develops the qualities of this Nebbiolo of an intense ruby red color with slightly orange reflections. The scent is exquisitely fragrant and intense both on the nose and on the palate. First of all we notice violet, withered flowers and ripe fruit; finally, hints of spices, dried fruit, coffee, tobacco and leather complete this complex olfactory picture to which it is necessary to add easily evident semblances of roots, earth and mushrooms that characterize the production area. In the mouth it is dry and decisive, rightly tannic and full-bodied, persistent.
DATA SHEET

Valmaggiore Roero DOCG Riserva
Production regulations: D.M. July 18, 2018.
Grape variety: 100% Nebbiolo
Vineyard: Vezza d'Alba, Valtassera vineyard (geographical mention Valmaggiore)
Soil type: mostly sandy
Harvest period: October
Vinification: maceration on the skins for about 20 days with frequent pumping over; fermentation in steel tanks
Maturation: 30 months in large Slavonian oak barrels and rest in the bottle for about 6 months
Colour: intense garnet red
Bouquet: red fruits, jam and spices. Intense and elegant
Taste: hints of jam and spices prevail immediately and are well balanced by the vertical freshness of the wine. The finish is long, persistent with delicate tannins
Pairings: versatile in pairings, it goes well with traditional Piedmontese first courses, fondue and truffle-based dishes. Also ideal with roasted red meat, game and aged cheeses
Speaking about Valmaggiore
---
We expect a positive evolution over the time, if you have the patience to wait a couple more years before opening a bottle. Ideal pairings with roasted, spit-roasted, grilled meats and game in general. As well as medium-aged cheeses.

What does Roero taste like?
How does Roero Nebbiolo compare to the more famous Barolo, which is made from the same grape? A typical high-quality Roero is more fruity, elegant and fragrant, with softer tannins, whereas Barolo typically offers a deeper flavour and is more tannic. As a result, Roero Nebbiolo doesn't need to age as long as Barolo to reach its full potential, and can be enjoyed at a younger age. At a more affordable price, Roero Nebbiolo is a great casual wine, which doesn't need to wait for a special occasion. On the flip side, Barolo is able to mature and develop in the cellar for longer, making it a better choice for collectors.
Standard Roero red has to be aged for at least 20 months, with at least six in oak. Roero Riserva must be cellared for at least 32 months, including a minimum of six months in oak. In practice, premium producers age their Roero Rosso and Riserva for longer.
Roero Rosso is a wine giving magnificent emotions in every phase of the tasting, a complex wine frequently characterized by pretty long and clean final sensations.