Langhe Nebbiolo
---
King of Piedmontese vines, nebbiolo - vinified as "Langhe Nebbiolo" - favors the exaltation of the primary aroma of fruit and sandy soil that the land of Valmaggiore (Vezza d'Alba) confers it. The vinification and aging involve exclusively steel and glass.
Nebbiolo is one of the vine varieties that matches the productive fortunes of the hills to the right and left of Tanaro river with the Langhe Nebbiolo. Just as Alba is the tangible example of this common vocation for quality its area of ​​origin.
It is a single-varietal red wine. It expresses important tones and is capable of resisting time and positioning itself positively among the other great offspring of the vine. It expresses itself at its best after a few years and this depends on the land in which it was born.
The color is ruby ​​red then garnet, the scent combines the fruity scents of raspberry, geranium and wild strawberry with the ethereal and spicy ones of cinnamon and vanilla, the taste, totally dry, makes use of a remarkable structure, where alcohol, acidity and extract create sensations of harmony and elegance.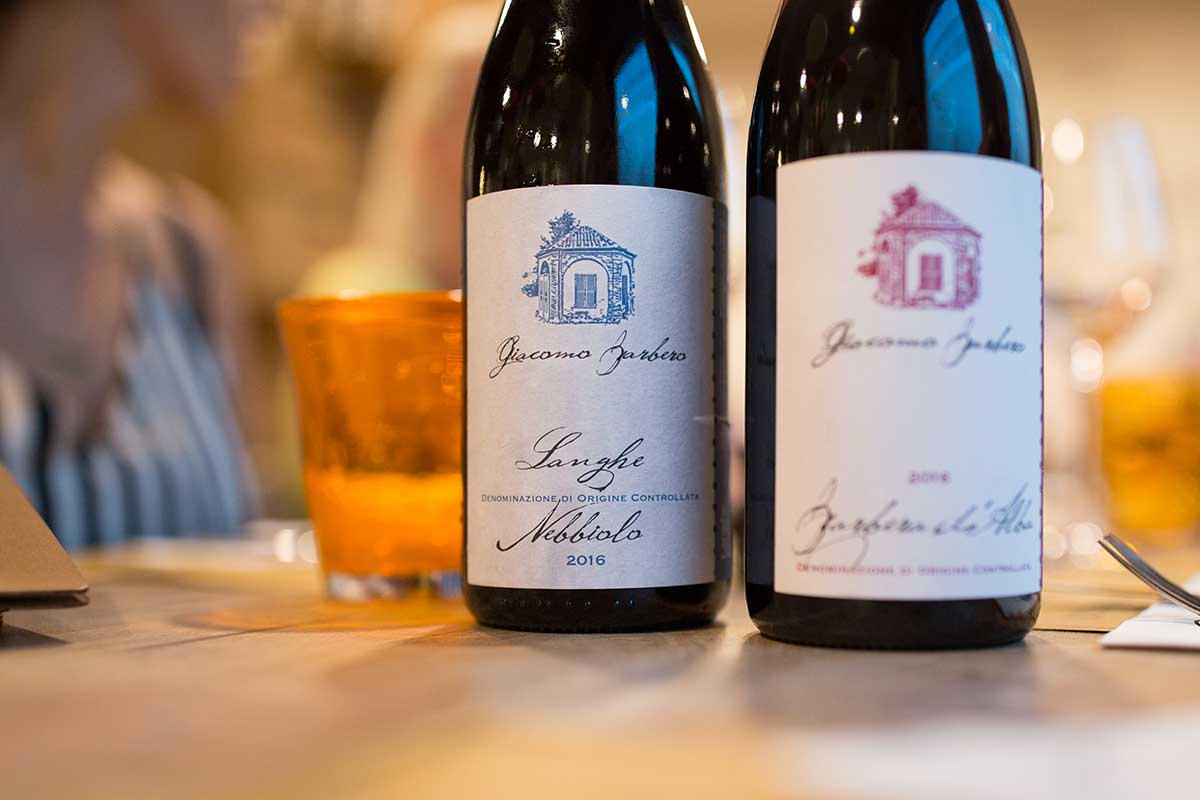 Langhe Nebbiolo, what is it?
Among the various types of wines included in the Langhe Doc, the most extensive of the denominations of origin of the Cuneo area, Nebbiolo d'Alba deserves a privileged position. Obtained from Nebbiolo grapes, from which prestigious DOCGs are obtained, such as Barolo, Barbaresco and Roero, it is produced in the 94 municipalities corresponding to the Langhe area.
DATA SHEET
Langhe Nebbiolo Doc
Production regulations: D.M. December 14, 2010.
Grape variety: 100% Nebbiolo
Vineyard: Vezza d'Alba, Valtassera vineyard (geographical mention: Valmaggiore), Montà d'Alba (geographical mention: Parere)
Soil type: sandy
Harvest period: October
Vinification: after the maceration period, the wine completes its fermentation in steel tanks
Maturation: 6/8 months in steel tanks
Color: ruby red, with garnet reflections typical of the grape variety
Perfume: floral and fruity, rich in scents reminiscent of violet and rose
Taste: light tannins that twist in the mouth in a suffused but also elegant way. A drinkable and harmonious Nebbiolo at the same time
Pairings: ideal with typical Piedmontese appetizers such as raw meat (tartare or Albese), veal with tuna sauce and Russian salad. Excellent with aged cheeses, grilled or well-seasoned red meats and game
About Langhe Nebbiolo
---
Langhe Nebbiolo, served at 18-20°C, is a wine that can accompany an entire meal, finding a perfect match with pasta dishes, risottos, white and red meats, savory and medium-aged cheeses.

Why nebbiolo?
Nebbiolo is thought to derive its name from the Italian nebbia or Piedmontese nebia, meaning "fog". During harvest, which generally takes place late in October, a deep, intense fog sets into the Langhe region where many vineyards are located. Alternative explanations refers to the fog-like glaucous veil that forms over the berries as they reach maturity, or that perhaps the name is derived instead from the Italian word nobile, meaning noble.